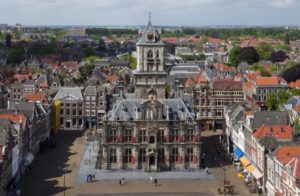 This historical city is known for 'Delfts Blue', Willem van Oranje and Vermeer. But Delft is also very cosy and nice to discover during a city walk. Combine a walking tour through the cite with a visit to Royal Delft, they also offer nice workshops. Below you can find a selection of what Delft can offer. According to your wishes we can customise a program.
Vermeer Centre Delft
New Church
Old Church
Royal Delft
Museum Prinsenhof Delft
Downtown Delft
Canal Cruise
We can arrange full package tours. Our professional guides will tell you enthusiastically about the cities, the sights, the culture and fun facts. Our guides speak several languages including English, German, Spanish, Italian and Russian.
For more information and possibilities please contact us via contact@prgte.com.